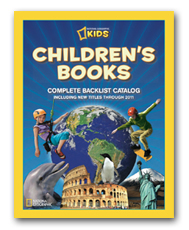 Have you seen our catalog?
If not, request a catalog to see our complete backlist, including new titles!
Or download a pdf to start browsing instantly.
New Products from NG Children's Books
Little Kids Look & Learn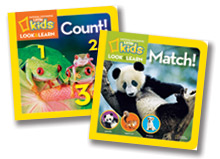 These new 24-page board books are sure to thrill preschoolers and parents alike. With engaging themes, bold photography, and games popularized in National Geographic Little Kids magazine, this fun seres developed with child education experts is an important tool in early concept learning.
Learn more about Little Kids Look & Learn.
NG Children's Books in the News
Visit Us at ALA
Stop by our booth #1234, for FREE POSTERS and to enter our raffles to WIN A TREK BIKE in celebration of Wheels of Change and WIN A FRAMED PRINT from our gorgeous new book Treasure of Greek Mythology (on sale October 2011).
Reviews and Awards – NG Children's Books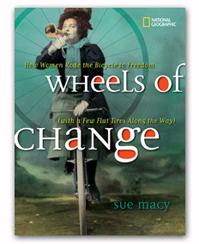 Praise for Wheels of Change
"In telling the interconnected stories of women's rights and women's cycling, Macy, the author of several nonfiction books profililng notable women, delivers a first-rate account." –New York Times
Learn More About Wheels of Chage: How Women Rode the Bicycle to Freedom (With a Few Flat Tires Along the Way)
About our Authors – NG Children's Books
ALA Author Signings
Piano Music for Children – educational publications by some of the leading publishers of classical piano sheet music.
Meet Donna Jo Napoli, author of Treasure of Greek Mythology (on sale October 2011), who will be signing bookplates at ALA on June 25th from noon-1pm in booth #1234.
Also signing at ALA: author Jan Annino and illustrator Lisa Desimini (She Sang Promise), and Deborah Heiligman (Celebrate Independence Day). See booth for details.